Elizabeth Share, Founder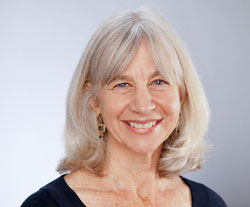 Elizabeth Share is a proven senior executive with experience that spans the philanthropic, business and nonprofit sectors. She is a trusted advisor to philanthropists, a highly successful fundraiser and an innovative strategist known for her ability to foster and steward groundbreaking collaborations. Elizabeth has served as a Master Coach for Exponential Fundraising at the Harvard Kennedy School of Government, where she also holds an Executive Certificate in Nonprofit Management.
As a grantmaker, grant seeker and philanthropic advisor, Elizabeth has deep insight into the unique and sometimes conflicting perspectives of donors and grantees. She guides each with sensitivity, expertise and a keenly diplomatic hand.
Before launching her consulting practice, Wise Giving, Elizabeth was the founding Vice President of The Autodesk Foundation. There, she helped established the foundation as a global leader in the then-emerging field of K-12 school reform. In addition to managing Wise Giving, Elizabeth is currently the Chief of Strategic Relations for the Solutions Journalism Network. Previously, she was the Chief Development Officer for The Center for Investigative Reporting.
Passionate about helping donors, fundraisers and nonprofits increase the impact and joy of their work, Elizabeth offers confidential, strategic philanthropic guidance in a wide range of areas including grant making, fund and board development, legal compliance, due diligence, grants administration, financial management, trend analysis and evaluation.
To inform her work, Elizabeth relies upon a deep and diverse network of relationships with foundations, nonprofit leaders worldwide, high-net-worth individuals, and a wide range of external consultants and colleagues including direct service providers, advocates, policy makers and researchers.
As a volunteer, Elizabeth serves on the Advisory Boards of Beyond Differences, Bread & Roses, Slide Ranch and Nepal Youth Foundation.